PRODUCTS AND SERVICE INFORMATION
DELIVERY:
GPS Tracked fleet trucks are equipped.
HEATING OIL:
Our premium heating oil is available with an additive to prevent oil break down while in storage and lower soot emissions.
ULTRA LOW SULFUR KEROSENE:
We are one of the few distributors who offer red and clear ultra low sulfur kero to school bus contractors and trucking and excavating companies to ensure trouble free operation during sub-freezing temperatures. 
We make delivers of 1-K kerosene that burns cleaner and will not gel like other fuel especially in sub-freezing conditions.
GASOLINE:
Quality, gasoline is available for delivery to residential, commercial and farmuse. Transport loads can be delivered to service stations at competitive prices. All products are available at our full service station located on scenic state route 118.
PRODUCTS AND EQUIPMENT:
Storage tanks are priced to sell from 275 gal up to 3,000 gal commercial fueling tanks along with all the accessories. The shelves at our full service gas station are stocked with anti-gel products, motor oils, antifreeze, windshield washer fluid,
ETC.AUTOMATIC DELIVERY:
Bear Fuel owns its own storage facilities to generate fuel supply at all times.Our computer degree-day system tells us when you need fuel.
ASSISTANCE PROGRAMS:
Bear Fuel participates in the Liheap/Crisis programs for all seven counties that we serve: Bradford, Columbia, Luzerne, Lycoming, Montour, Sullivan and Wyoming. We also help our customers receive financial assistance from various other programs.
PAYMENT OPTIONS:
We offer a 10 day same as cash option to our established customers
Cash
Check or money order
Credit Cards (Visa, MasterCard, Discover and Fleet cards)
Pre-pay
Gift Certificates
PROMOTIONS:
Truck Load Discounts
Customer Referral Credit
Quantity Discounts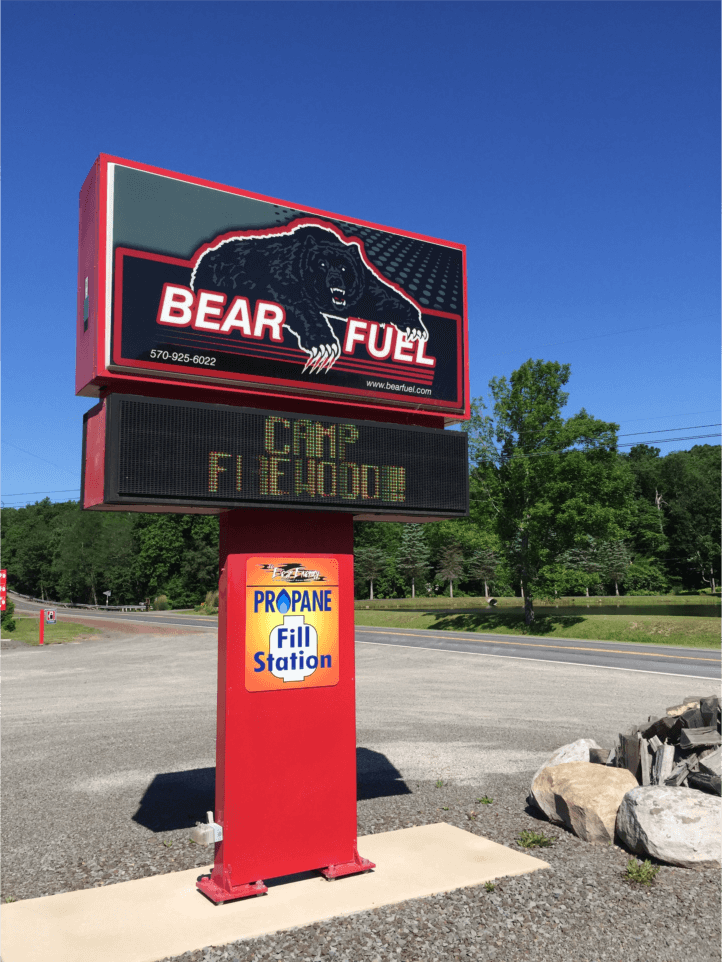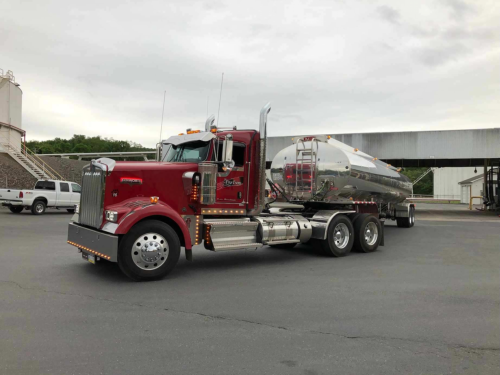 Quality products and supplies
Automatic delivery service
Dedicated, friendly staff
Hands on communication with the owners
Products for delivery include:
Ultra Low Sulfur Heating Oil
Ultra Low Sulfur On-Road Diesel
Ultra Low Sulfur Off-Road Diesel
Ultra Low Sulfur Dyed Kerosene
Blended Fuel ½ Heating Oil ½ Kerosene
Ultra Low Sulfur Clear Kerosene
Ultra Low Sulfur Dyed Bio for Buses and Townships
Gasoline (Regular)
Gasoline (90 Octane Non Ethanol)
Gasoline:
Full service/Pay at pumps offer Regular
Plus and Premium gasoline
90 Octane Ethanol Free Gasoline
ULS dyed and clear Kerosene
ULS On-Road Diesel (treated in winter months)
ULS Off Road and ULS Heating oil
Shadow Hunter Blinds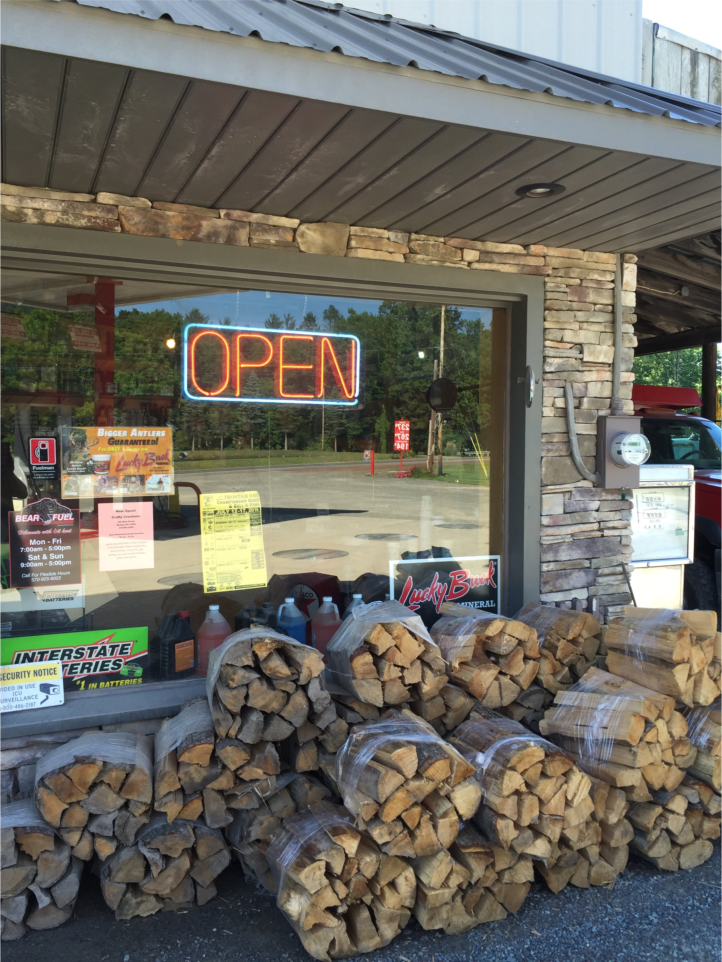 Firewood
Camp Fire wood, for pick up or delivery
Cords of cut and split firewood for pick up or delivery
Mulch (all colors)
Stone (all sizes)
Sand
Topsoil
Mushroom soil
All available for pick up or delivery